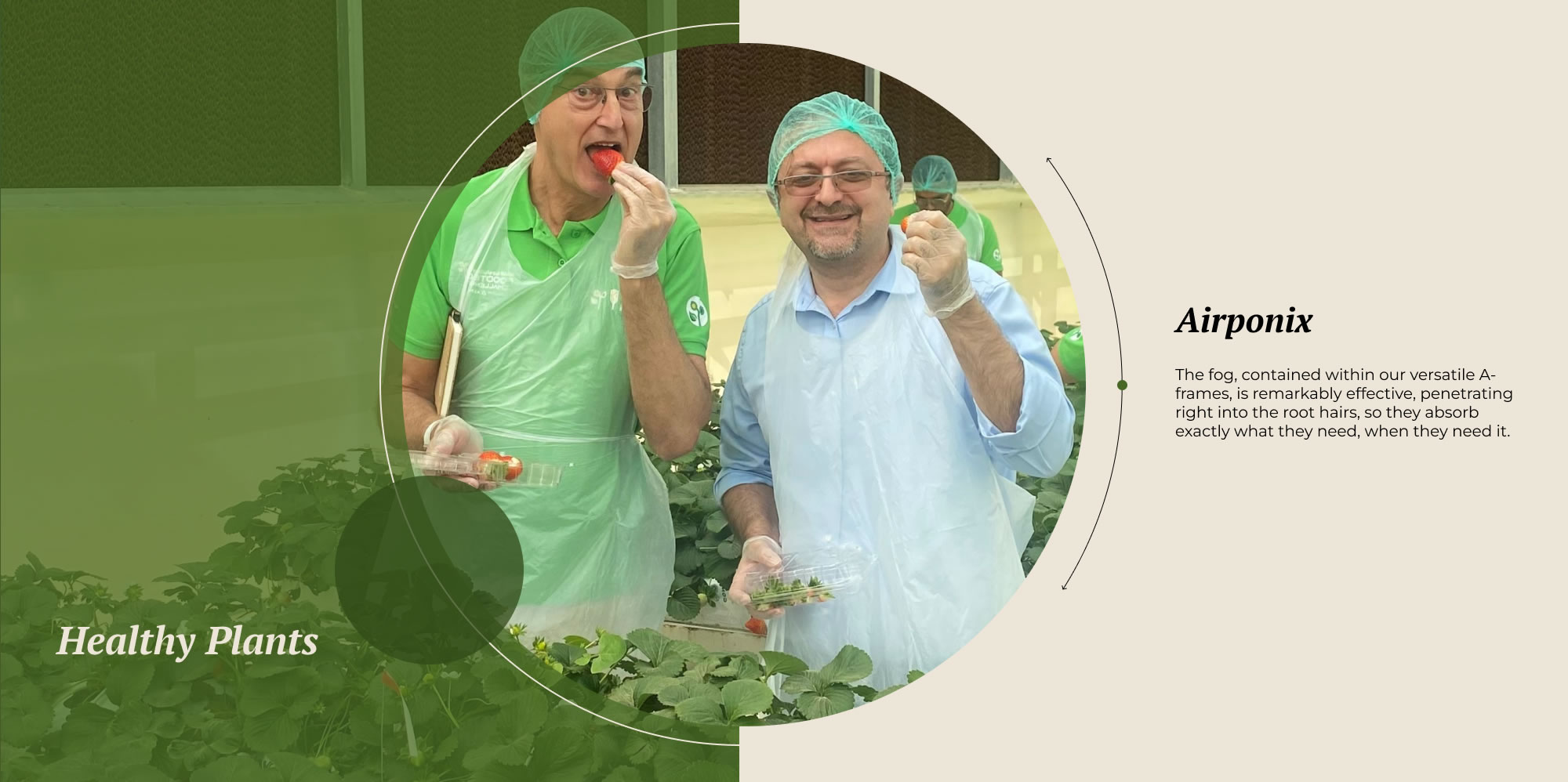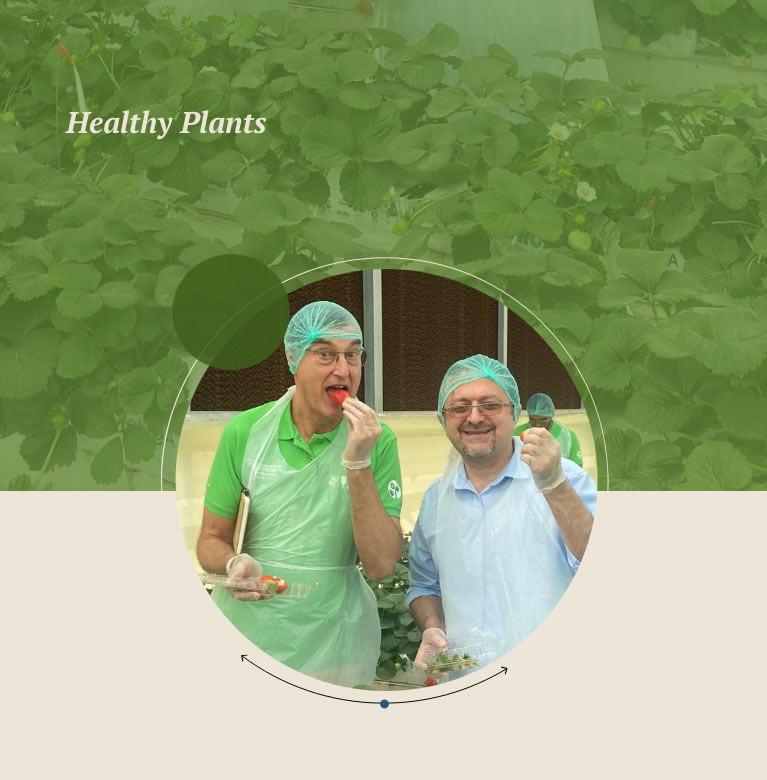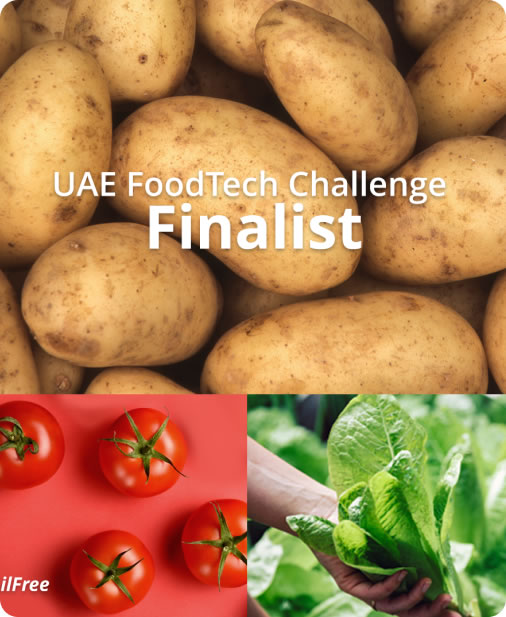 Airponix Ltd a Finalist in Food Production Category at 2nd Edition of FoodTech Challenge Awards
20 January 2023, United Arab Emirates – Airponix Ltd – a next-generation soil-less, ultra-low carbon food production start-up is delighted to have been selected as one of 12 Finalists for the prestigious international UAE FoodTech Challenge for Food Production at the 2nd Edition of the FoodTech Challenge awards. Following a rigorous selection process, Airponix was selected from 667 entries from 79 countries, in recognition of the company's breakthrough sustainable food production system.
"The FoodTech challenge is not only about finding innovative ways to grow healthy crops but leveraging technology to solve a looming global food security threat. Our game-changing product creates the perfect environment for plant happiness, enabling each plant to produce yields many times those of any other production method. And we can do this without soil or harmful chemicals using just a fraction of the land, 95% less water and minimal energy- so we have real potential to help solve the world's imminent food security crisis.," Airponix CEO & Founder Michael Ruggier said.
The FoodTech Challenge recognizes early-stage agri food tech startups in Food Production, Food Loss and Food Waste that offer a "unique and sustainable technological solution" and can demonstrate a path to commercial viability. Climate change and water scarcity, two of the foremost threats to food security, have placed sustainable agriculture at the top of most countries' priority list.
"We are rapidly running out of suitable land to feed a growing population. The problem is further aggravated by the high energy requirements of traditional agriculture and existing vertical farming systems. In addition, supply chain issues threaten to limit access to critical inputs like fertilizers and pesticides, which makes local food self-sufficiency more critical than ever," adds Ruggier
As a soil-less, ultra-low energy and water agritech solution that requires significantly less land, Airponix is especially well-suited to UAE's desert conditions. It also means that local producers can scale up food production within the UAE, which reduces dependency on costly and uncertain food imports. Airponix has already partnered with leading global organisations, including a pilot trial with PepsiCo and successful trial projects in Scotland and Kenya demonstrating the global viability of this innovative way of farming
Ruggier continues, "The success of the UAE is testament to the power of sustainable technology to create a flourishing human habitat in demanding climates. We believe Airponix's agri technology will play a key role in delivering quality food to the UAE – and to a planet urgently seeking solutions that address the impacts of climate change and produce food at scale without soil, significantly less water and minimal energy."
These awards are not only a stepping-stone to promoting the agritech sector, but they bring together global leaders to discourse on food security, sustainable practices on growing food while encouraging best practice entrepreneurship aligned to global sustainability goals. We're revolutionizing the way the world produces food.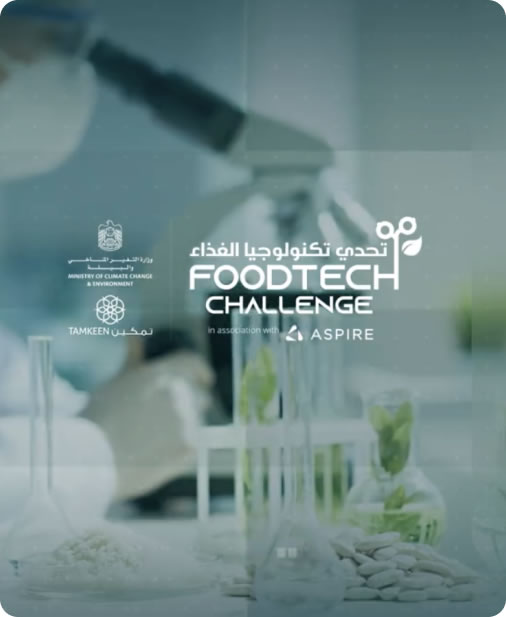 Airponix in the Food Tech Challenge
In September 2019, the UAE Food Security Office (now part of the UAE Ministry of Climate Change and Environment) and Tamkeen launched the FoodTech Challenge, a global competition seeking the world's most innovative solutions to address Food Security.
The inaugural competition had a prize pool of $1m USD and was held in collaboration with Masdar, Catalyst, Mubadala, Abu Dhabi Investment Office, and Accenture. It received 437 submissions from leading food and agritech start-ups across 68 countries, with four winning teams announced at a competitive awards ceremony held in November 2020.
This year, 667 applications from 79 countries have entered in the 2022 FTC and Airponix is proud to announce that we have made it to the final round! 12 finalist teams have been selected by leading industry experts, before competing at a two-day event featuring workshops, networking sessions, panel discussions and an awards ceremony in Jan/Feb 2023.
Four winning teams will be selected and awarded a share of the $2m USD prize pool consisting of cash awards and opportunities for grants, incentive schemes, and start-up acceleration support.
Read more at:
https://www.foodtechchallenge.com/challenge/
https://www.foodtechchallenge.com/the-competition/
Keep updated at: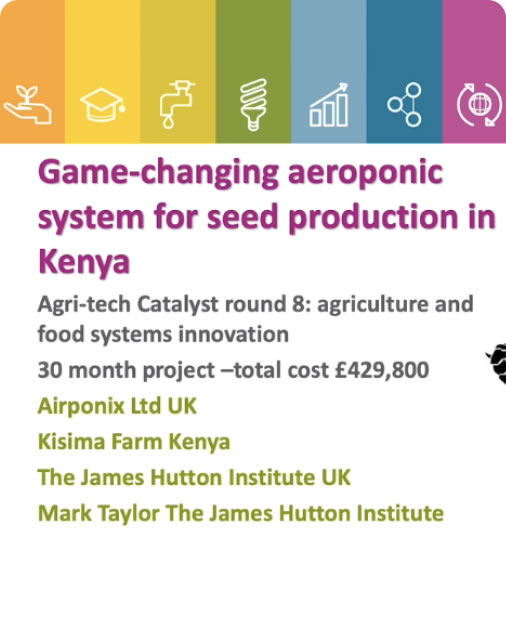 Kenya is introduced to a game-changing advanced aeroponic smart agricultural system
Mark Taylor, The James Hutton Institute, presented his project Airponix at the GCRF AgriFood Africa Event in December 2019.
Potatoes are the second largest crop in Kenya behind maize. The yields they achieve are very low at approx 8 tonnes per hectare (t/ha) due to lack of clean seed tubers for planting, whereas in the UK for comparison, there are approx 40 to 70 t/ha. Airponix have developed a new crop production system that can increase minitubers, reduces cost, is virus free and needs zero clean land requirement.
Some challenges that Kenyan farmers face are: Lack of land, Education, Awareness of benefits and risks involved, Seed tubers are expensive, Lack of seed multipliers, Climate change, Severe weather
Airponix has developed an innovative system that overcomes these challenges by feeding the seed tubers from generating a nutrient rich fog through a chamber, no clean land is needed as it is all self contained. Other vegetables can also be using this technology such as sweet potatoes, tomatoes and other food such as wheat and grapevines. The fog is made up of 160 million droplets per second.
The next step for Airponix is to build one of the systems in Kisima Farm in Kenya and to look at improving agricultural productivity globally.
Airponix Ltd, Kisima Farm Limited, and The James Hutton Institute won funding from Round 8 of the Agri-Tech Catalyst competition for their project "Aeroponic disruptive advancement for game-changes in seed potato production in Kenya."
UK businesses and research organisations were invited to apply for a share of up to £3 million from DFID and Global Challenges Research Fund (GCRF) for projects with partners in eligible African countries.
We are looking to partner with international growers who are interested in optimising seed potato production.
If this sounds like you, get in touch.